zimmerman family love fund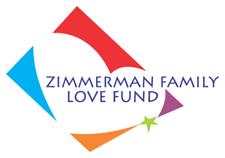 for immediate release
march 7, 2012
contact: john kotsalos at 717-533-8999 or joan zimmerman at 717-533-4254
can reviews on amazon be fake
annual pasta for pals* benefits als research at hershey medical center
hummelstown, pa - a local restaurant and a charitable fund are co-sponsoring an event to support research into the cause of and cure for amyotrophic lateral sclerosis (als), also known as lou gehrig�s disease. *pals denotes a person who has been diagnosed with als.
dafnos italian grille, 1190 w. chocolate avenue, is the site of the tenth annual pasta for pals on sunday, may 6 from 11 a.m. to 4 p.m., co-sponsored by the zimmerman family love fund (zflf) and dafnos. tickets for the dinner are available for a donation of $12 per person in advance at the restaurant, or by calling joan b. zimmerman at (717) 533-4254. proceeds from the event support als research at the penn state milton s. hershey medical center.
mrs. joan zimmerman, director of the zflf, was recently recognized by the penn state milton s. hershey medical center - college of medicine for zflf's outstanding volunteer community service initiatives over the past decade.
the zflf was established in memory of bruce w. zimmerman, who lost his battle with als in march 2002. the fund is set up to help financially support basic science, translational, and clinical research into als at the penn state college of medicine and the penn state milton s. hershey medical center by dr. zachary simmons, dr. james connor, and their collaborators. basic science and translational studies include identification of biomarkers in the spinal fluid and blood, the role of iron in als, and detailed investigation of the hemochromatosis gene, its role in the development and course of als, and its effects on cell stress. clinical research involves studying the quality of life in patients and their caregivers, assessing dementia in als, developing guidelines for caregivers of patients with als and frontotemporal dementia, improving care at the end of life, and assessing and preventing falls in individuals with als. clinical trials of new medications are also being conducted.
the fund also aims to increase awareness and understanding of als, a progressive neuromuscular disorder that slowly paralyzes and always kills its victims, often within two to five years. the cause of and cure for als, a disease that robs individuals of the ability to walk, talk and, eventually, breathe remain unknown. the only hope for the future is research.
pasta for pals is being held at bruce zimmerman�s favorite restaurant to honor his memory and for those still fighting this disease, according to joan b. zimmerman of the zimmerman fund.
to get a full color pasta for pals poster for this year's event, please click here: